Prostate
CT/MR Contour Prostate Template Sets
The CT/MR Contour Prostate Template facilitates the placement of interstitial needles for the treatment of prostate cancer. All templates are laser engraved with letters to denote the different vertical columns of needle channels and with numbers to denote the different horizontal rows of needle channels. The numbering/lettering layout corresponds to the type of ultrasound system being used.
For additional information, please see:
Fact sheet CT/MR Contour Prostate Template Sets (EN)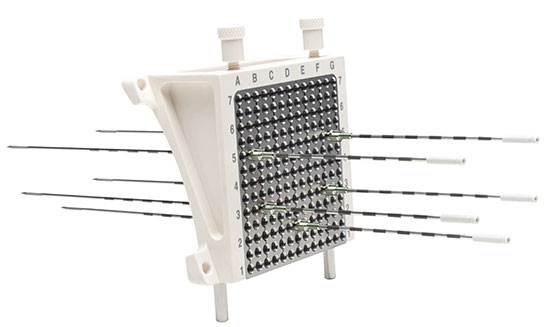 *The mentioned products are not available in all markets. Please contact your local BEBIG Medical representative for more information.